Ingredients Wip To try next time Whip at a higher speed. Add a glazing. Bake at a lower temperature.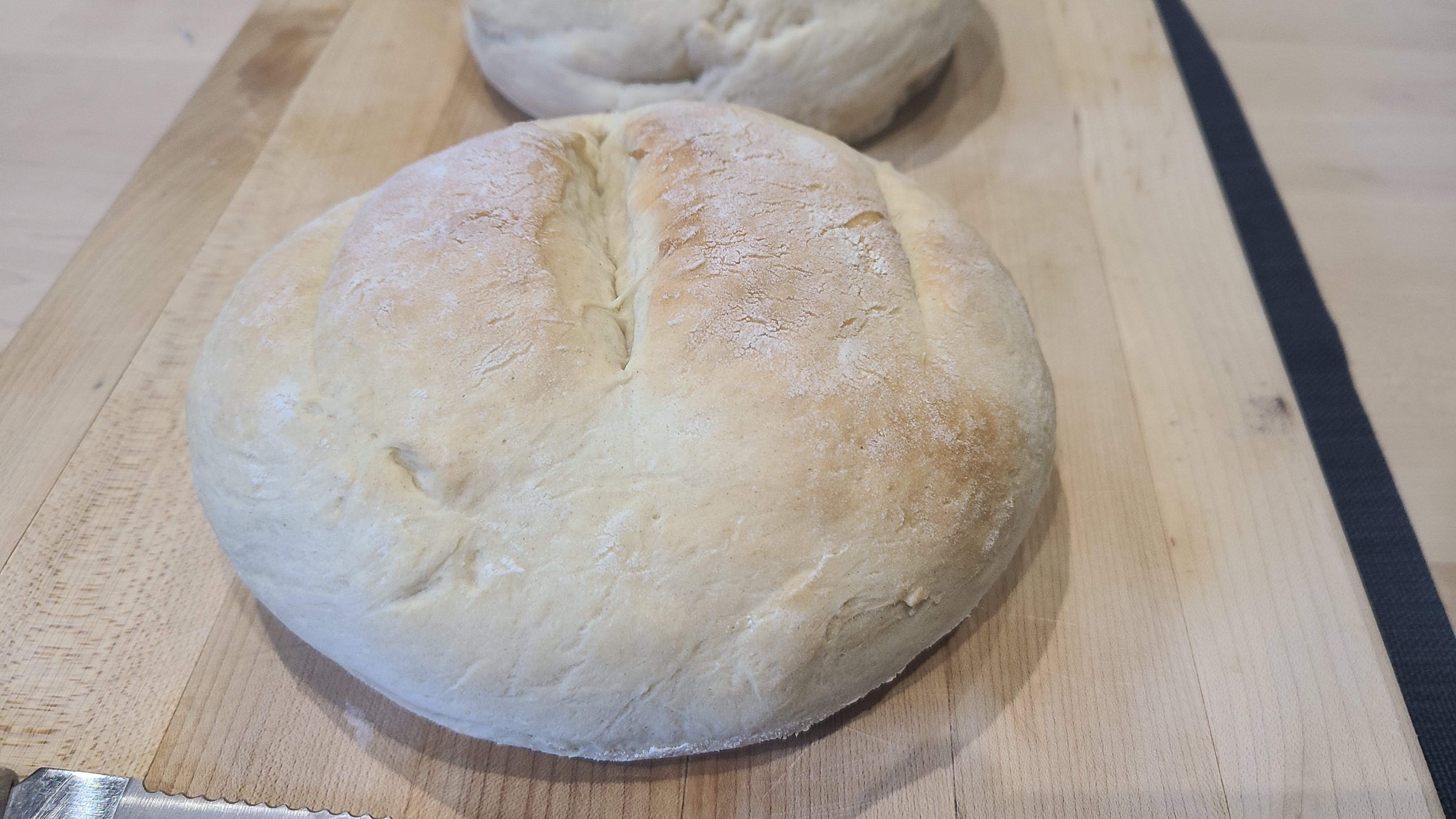 Ingredients 3 tsp of active dry yeast 3 tbsp of honey or brown sugar 1/3 cup of milk 4 tbsp (1/2 stick) of melted butter 3 cups of flour 2 tsp of salt 1+1/4 cup of water, better if bottled Directions Preheat the oven and let it cool down until it is warm, around 85°F. Reheat milk and add honey or sugar in a large bowl. Add thee yeast and mix, let rise for 10 minutes or until bubbles form on the surface Add flour, butter and salt....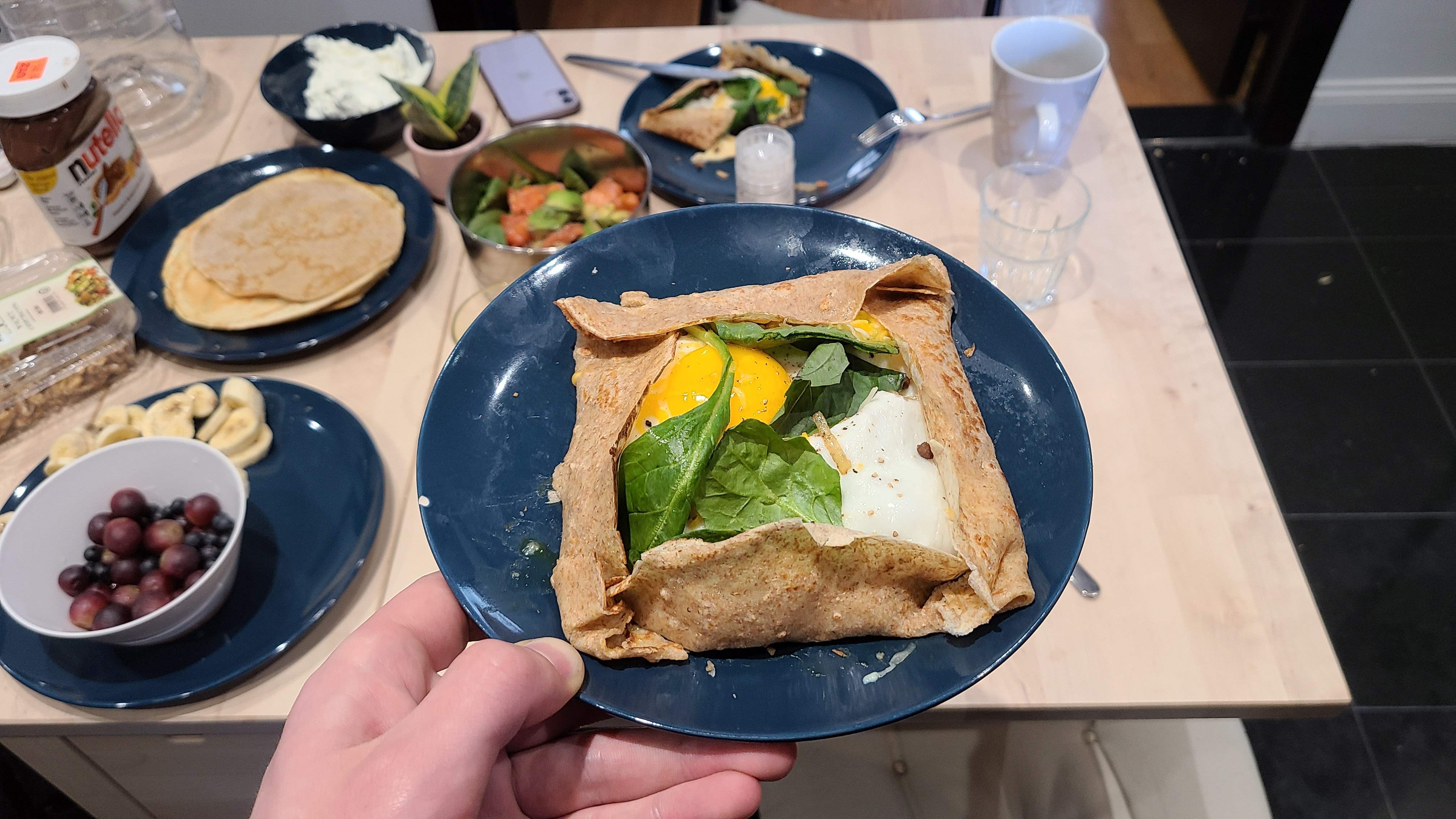 Ingredients 1 cup of flour 1/4 tsp of salt 1 tbsp of sugar 2 eggs 1 + 1/3 cup of milk 25 g of melted butter Directions Melt the butter and let it cool down. Mix the flour, the salt and the sugar. Add the eggs. Stir slowly. When it becomes thicker, add the cold milk. Add the cold melted butter. Notes Add more milk if the dough is not liquid enough....